FOUNDATIONS BUILT WITH

TEAMWORK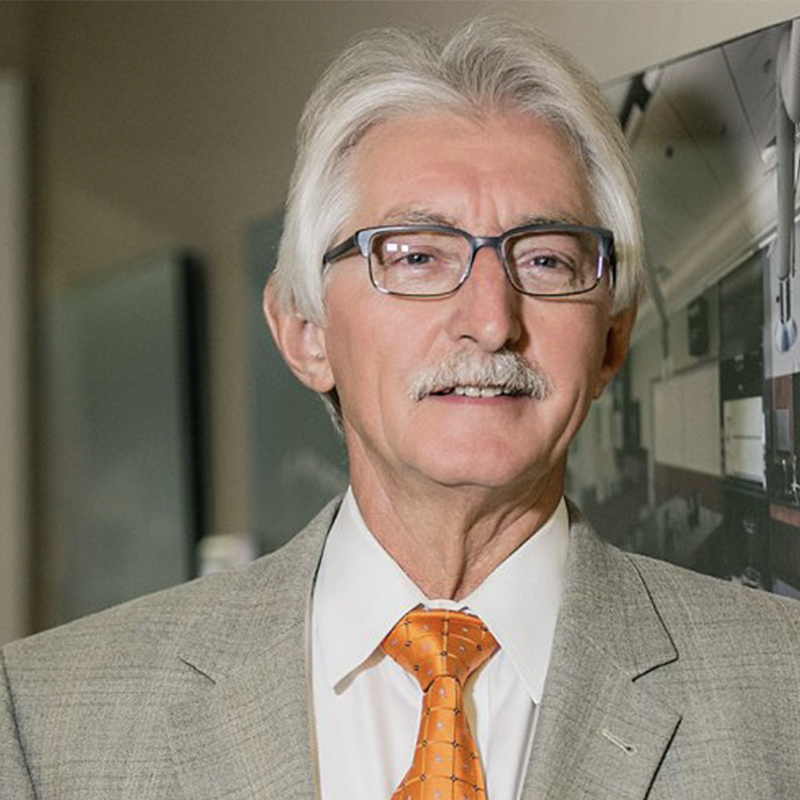 JOHN FARLEY
Founder & CEO
---
John Farley has more than 40 years of experience in the construction industry. Through his experience, John has filled many positions on projects both in-house and on-site. John began Contract Construction, Inc. in 1984, and has established financial stability and steady growth. Through his experience, John has initiated the procurement and provided leadership during construction of virtually all of the nearly 300 projects in the history of Contract Construction. John is involved with critical aspects of every project including the selection of the project team, scheduling assistance, quality management and site requirements review to insure a good start out of the ground. John is a graduate of Clemson University with a BS in Civil Engineering, Cum Laude. John resides on the lake in Chapin, SC, with his wife Myra. They are the parents of two adult children, Kyle and Meredith.
---
email: jfarley@contractconstruction.net
---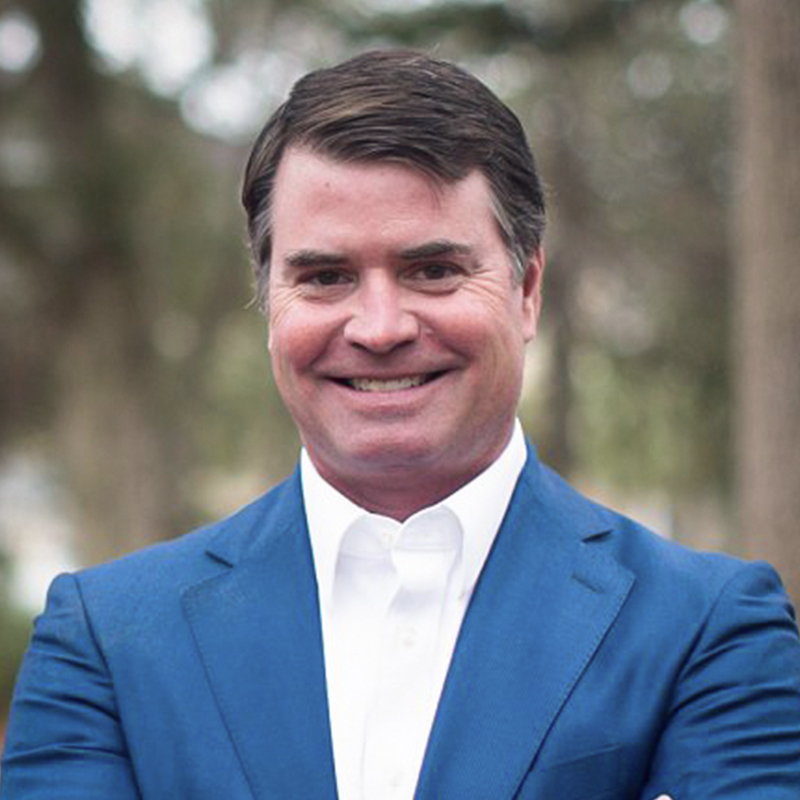 GREG HUGHES
President
---
Greg Hughes began his career as Project Manager at Contract Construction. As a result of his committed service to the company, he became a partner in the firm in 2008 and currently serves as President. Greg is experienced in all types of construction from private, public, performing arts and sports facilities. His strengths include budgeting, value engineering, coordination and scheduling within confines defined by the Owner. He is experienced in leading projects that are procured via Design-Bid-Build, Integrated Project Delivery, Construction Management at Risk, and Design Build. In addition to his service to Contract Construction, Greg also has served the construction industry in many other capacities; some of which include Chairman of the Design and Construction Manual Revision Sub-Committee for the Office of School Facilities, serving on an eight-member panel with the State Engineer to review procurement and performance of the Special Inspection Agencies, past President of the Building Division of Carolinas AGC, Past Chair of the Carolinas AGC Foundation, Board of Directors for the Carolina's AGC, past President of Professional Construction Estimators Association, and currently leads the industry in promoting workforce development. Greg is a graduate of the University South Carolina Honors College with a BS in Accounting with Honors. Greg resides in Columbia with his wife, Stefanie and their children, Kate and Davis.
---
email: ghughes@contractconstruction.net
---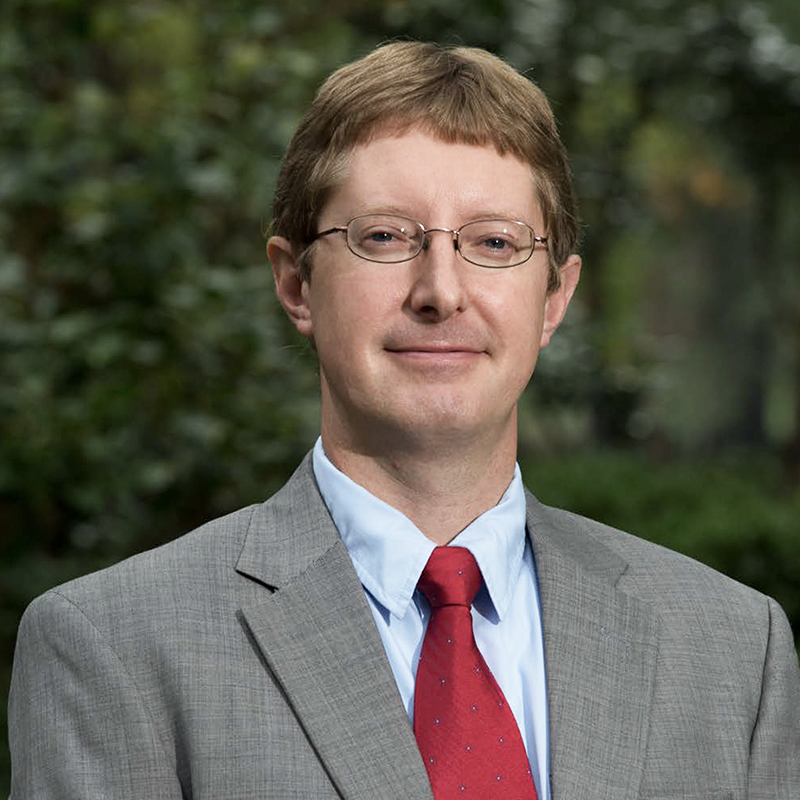 KYLE FARLEY
Vice President
---
Kyle Farley, PE joined the Contract Construction Inc.'s team in May 2010. Since then Kyle has managed numerous projects in many different sectors. Kyle has experience with renovation projects, hazardous material removal projects, parking garages, athletic facilities, and educational facilities. Kyle has practical experience with job site safety, material management, team management, scheduling, and design. He graduated from Clemson University with an MS and BS Civil Engineering and is a Registered Professional Engineer in South Carolina and Georgia. Kyle resides in Chapin with his wife, Marlena and their twin sons, Tillman and Bryson.
---
email: kfarley@contractconstruction.net
---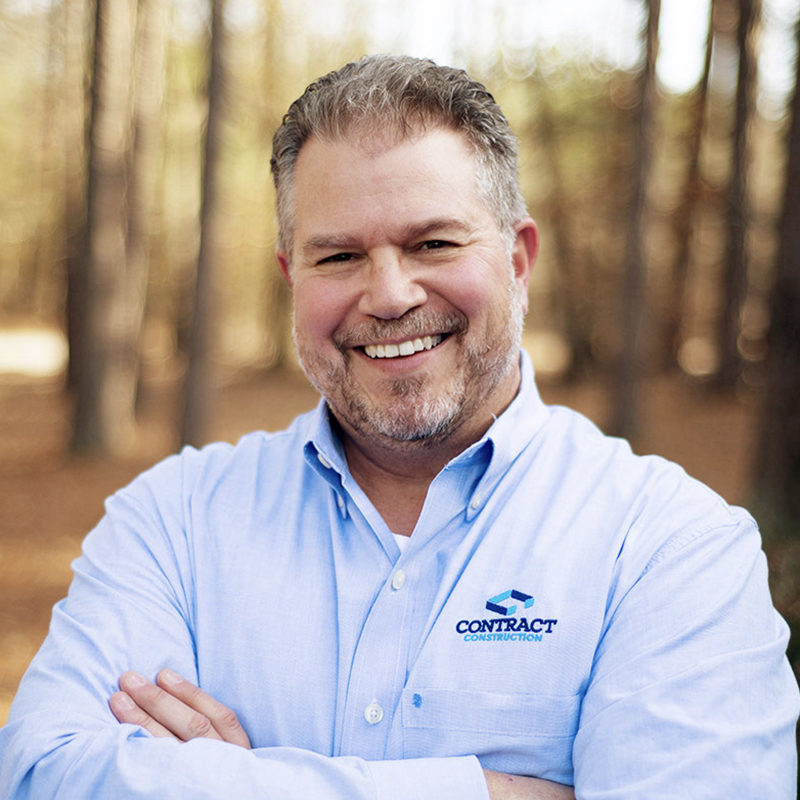 GLENN DILLON
Chief Estimator
---
Glenn Dillon Sr. was invited to join Contract Construction as the Chief Estimator in 2016. Glenn has been a construction estimator for 30 years, and working in construction for over 35 years. Glenn has performed estimates that have ranged from a couple thousand dollars up to hundreds of millions of dollars. While his work has primarily been K-12 & Higher education, Glenn's experience includes large projects in public transportation, performing arts, athletic facilities, as well as medical and detention facilities. The expertise he brings to our clients includes accurate quantitative analysis, budget conscious value engineering, and multi-phase design evaluation. Glenn's strength is in the relationship he nurtures with our clients, the design team, and the construction team thru-out the project. Glenn is a member of ASPE (American Society of Professional Estimators), and has his LEED AP BD&C certification. Glenn is a graduate of the University South Carolina, in Civil Engineering. Glenn resides in Irmo with his wife, Amy and three of their five children, Glenn Jr., Devin, and Erin. They are the parents of two adult children, Emmelia and Lucienne.
---
email: gdillon@contractconstruction.net
---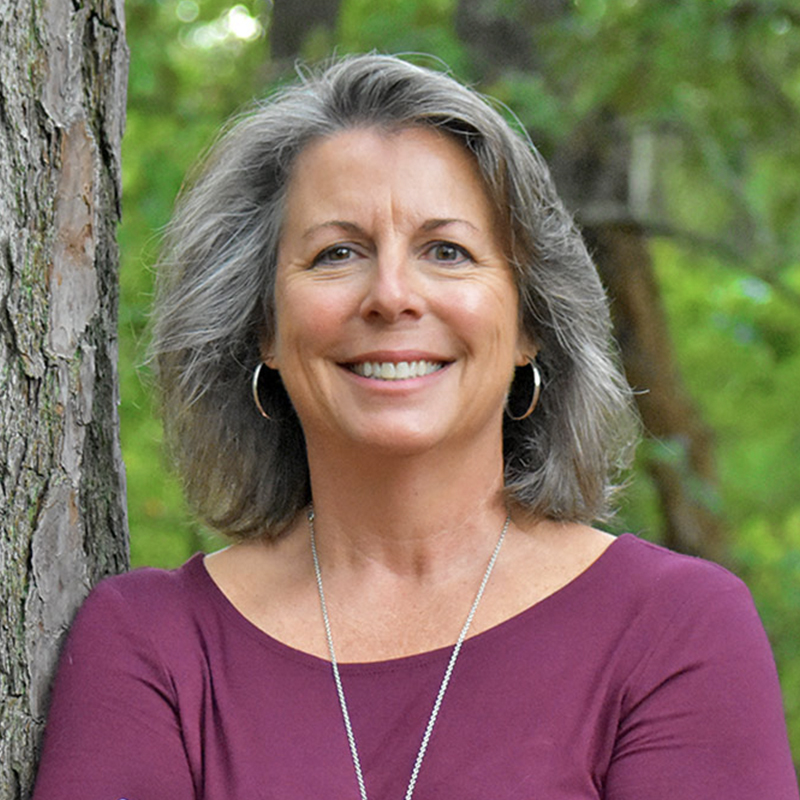 DELISA CLARK
Director of Pre-Construction Services & Quality Control
---
Delisa Clark, PE has filled may positions during her more than 30 years of experience including design of commercial and industrial facilities for both the private and public sector, code enforcement for state agencies and public schools, construction project management for a wide variety of projects at the University of South Carolina's main and satellite campuses and supervision of maintenance crews for the South Carolina Department of Administration. With this experience, Delisa brings a unique understanding of how design and construction can enhance and build value for a client's mission. Delisa has elevated Contract Construction's Quality Assurance program to lead the project team evaluating each project from the start of design to construction completion to reduce errors, maintain quality, schedule and budget while reducing third party inspection costs for the client. Delisa actively participates in professional organizations supporting the construction industry including the Association of State Procurement and Construction Officials (ASPACO), the Association of South Carolina Energy Managers (ASCEM) and the South Carolina Association of Physical Plant Administrators (SCAPPA) and has been a past President of the South Carolina chapter of ASHRAE, Chair of the South Carolina Public Schools Facilities Committee for seven years and is currently the Chair of the South Carolina Building Codes Council. Delisa has also developed construction processes by leading the establishment of the first RFP procedure for the Office of State Engineer, participated in ongoing development of the Manual for Planning and Execution of State Permanent Projects – Part II and completely revised the work process for public school construction including the revision of the South Carolina School Facilities Planning and Construction Guides. Delisa is a graduate of the University of South Carolina with a BS in Mechanical Engineering and is a SC Registered Professional Engineer and a South Carolina Certified Fire Marshal. Delisa enjoys her time with her husband Neal at Lake Wateree along with their children and grandchildren.
---
email: dclark@contractconstruction.net
---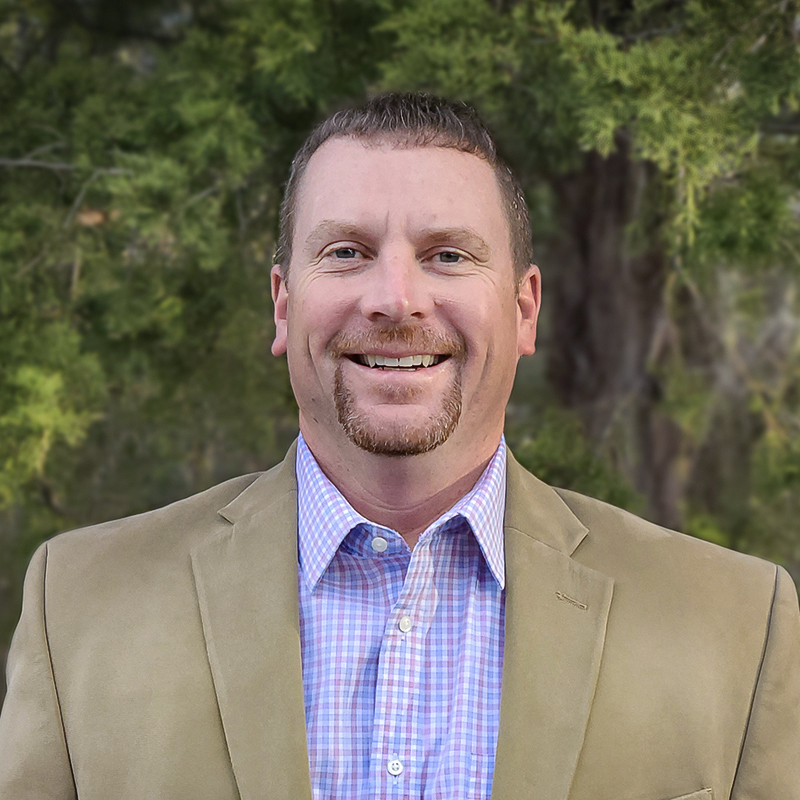 MATT CULLER
Pre-Construction Manager
---
Matt Culler joined Contract Construction in November of 2021 as a Pre-Construction manager. He works with the client, design team, and estimating staff throughout the design and budget development process on Construction Management at Risk and Design-Build projects. Matt has been in the construction industry for his entire 20 year career, working on both the design and contractor side. He spent the first 12 years working for geotechnical and architecture/engineering firms where he gained valuable experience in a wide variety of services, including environmental consulting, geotechnical engineering, construction materials testing and special inspections, planning, and site civil engineering. This varied background allowed him to provide unique insight on constructability, value engineering and plan development when he began working for general contractors. Through his past employment, Matt managed and provided services to numerous clients during the conceptual, due diligence and design development phases of a project. He worked with the project team to make sure the design and budget were aligned throughout the preconstruction process of a project. Matt can help clients navigate the early stages of a project and find value and avoid pitfalls as the project develops. Matt is a graduate of the Leadership Columbia class of 2015; currently serves on the board of the Central SC Committee of 100; is a member of the ULI Midlands Executive Committee; and is a longtime member of the South Carolina Economic Developers' Association where he serves on several committees.
---
email: mculler@contractconstruction.net
---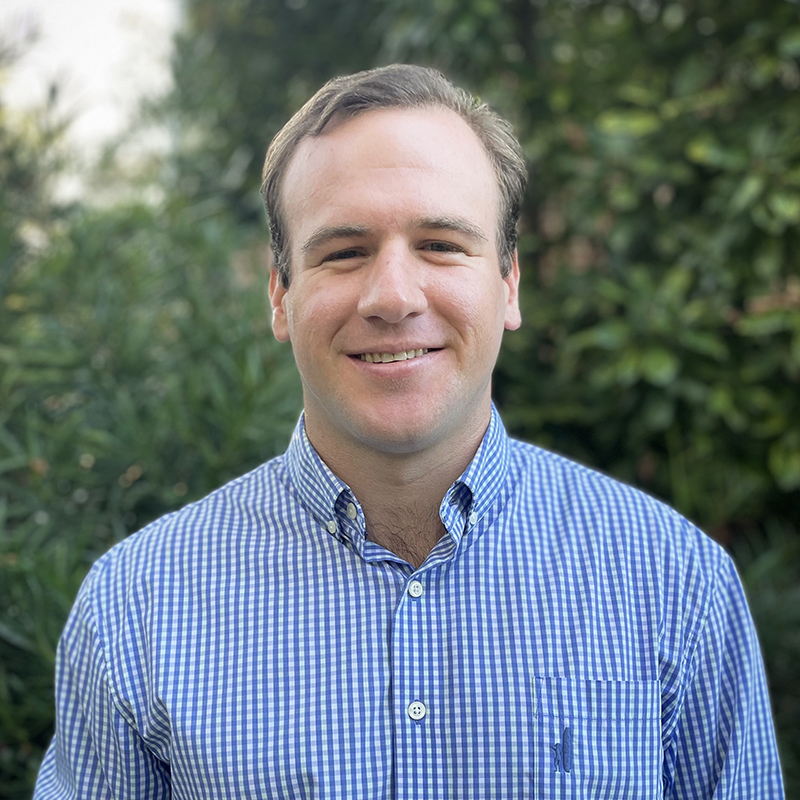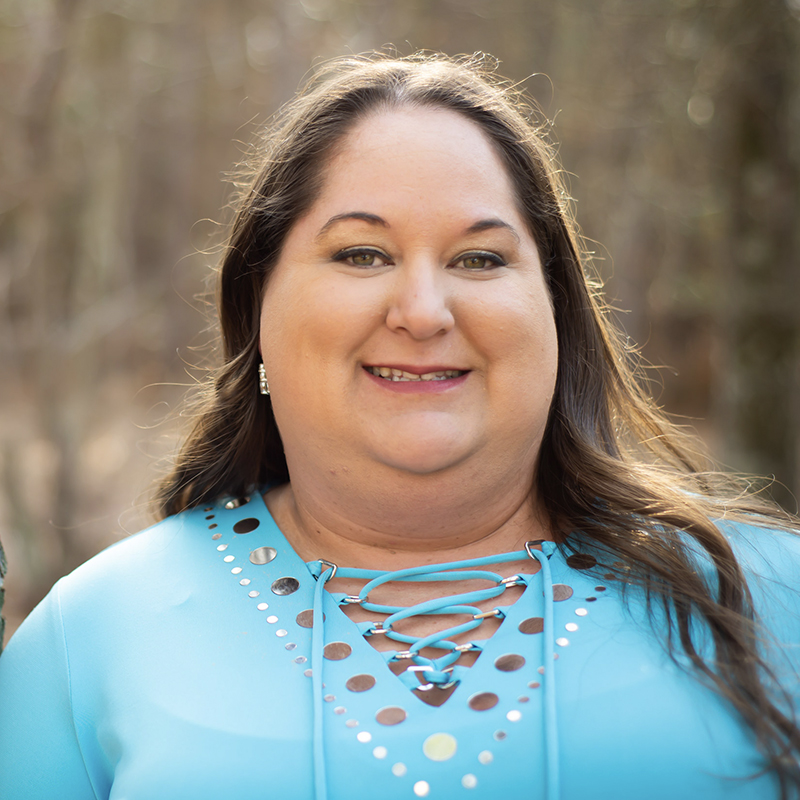 LEERICKA MILLER
Project Manager
---
Leericka Miller, LEED AP BD+C, has been with the Contract Construction team since 2015. She began her career as an Assistant Program Manager but quickly moved into the role of Project Manager due to her years of construction experience watching both her dad and grandad make a living in the construction industry. Leericka feels like it is her lifeblood to follow the footsteps of those before her. She is a 2007 graduate from Midlands Technical College with an Associates Degree in Civil Engineering Technology and brings valuable experience to the team as she has watched her dad work as construction superintendent for 45 years as well as her grandad for 30 years. Leericka's strength resides in her ability to build and maintain positive relationships with the owners as well as project superintendents ensuring she keep the team organized, on schedule and in budget. In her spare time, Leericka loves to ride horses.
---
email: lmiller@contractconstruction.net
---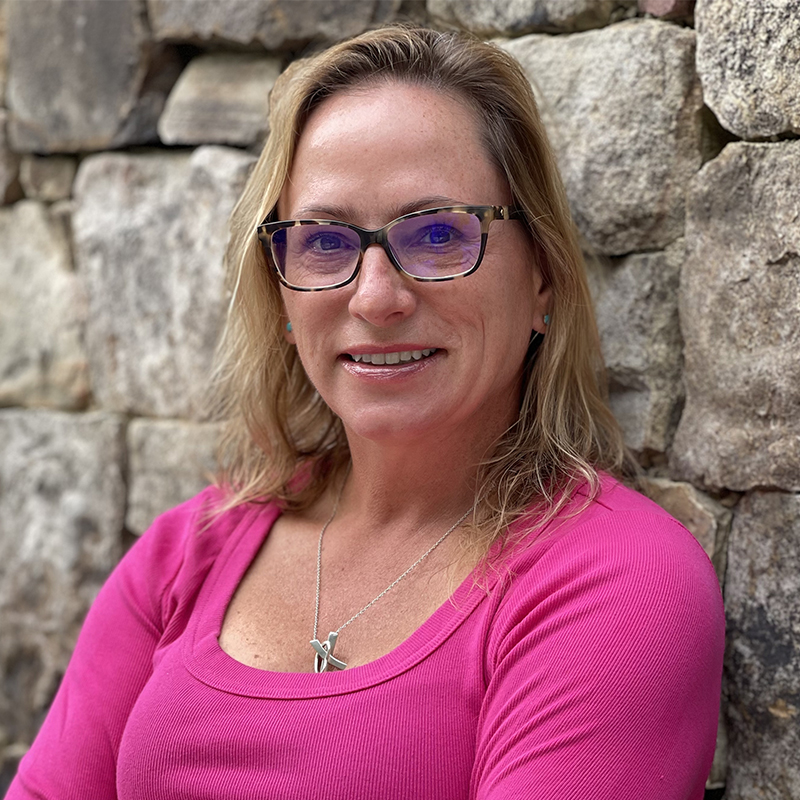 SANDRINE DANIELSON
Project Manager
---
Sandrine Danielson, AIA, LEED AP BD+C joined Contract Construction in 2018 as a Project Manager in the firm's Charleston office. Sandrine brings with her over 23 years of architectural experience in design and Project Management. Sandrine has specialized in K-12 design and construction. She is passionate about delivering a high quality, safe learning environment to her clients. Additional experience includes retail, office, apartments, automotive dealerships and working with both public and private institutions. She will be involved in all phases of construction with the Contract Construction team.
Sandrine is most passionate about building a team and growing and maintaining strong relationships throughout the life of a project. Harnessing the talents of the team

to optimize project results, increase value to the owner, reduce waste, and maximize efficiency

 

allows Sandrine to bring projects to completion on time and in budget.
Sandrine is a graduate of Carnegie Mellon University where she received a 
five–year undergraduate first professional
Bachelor of Architecture

 
and is a USGBC LEED Accredited Professional. She is a Registered Architect in the state of South Carolina and is a member of the American Institute of Architects. Sandrine has worked in NYC, Pittsburgh and Seattle and for the past 20 years has called Charleston home where she resides on James Island with her husband Jared and two children, Olivia and Gabriel.
---
email: sdanielson@contractconstruction.net
---
CRYSTAL QUEEN
Project Manager
---
Crystal Queen, CDT, LEED AP BD+C joined Contract Construction as a Project Manager in the firm's Charleston Office. Crystal brings over 17 years of experience in the design, engineering and construction industry in all types of construction including commercial, healthcare, K-12 and higher education projects throughout North Carolina and South Carolina. Crystal has also served as a Project Manager for a Lowcountry school district on a wide variety of projects throughout their 5-year bond referendum program. With her unique experience of design, construction and execution, Crystal understands projects in their entirety. She is passionate about delivering quality projects and bringing a different perspective during the process. Crystal is a graduate of Everglades University with a Bachelors of Science in Construction Management and also an Associate's Degree in Architecture. She holds a Construction Document Technologist Certification (CDT) from The Construction Specifications Institute. She is also a member of The Association for Learning Environments (A4LE) for the Southeast Region. Crystal has also serviced as a Board Chair for the Charleston Specifications Institute. Crystal moved to Charleston from North Carolina with her husband Steven in 2006 and they now reside in Greenville with their 5-year-old son, Bennett. In her downtime, Crystal enjoys spending time on the water with her family or enjoying the outdoors.
---
email: cqueen@contractconstruction.net
---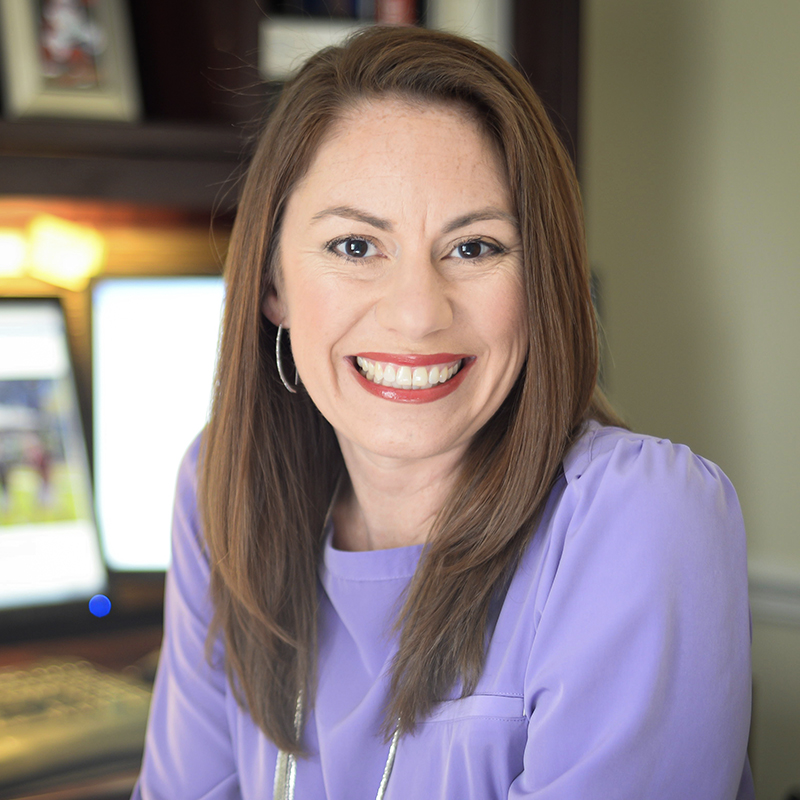 ROBYN BYRD
Project Manager
---
Robyn Byrd
joined the firm in 2012 and has been an integral part of the Project Management staff since that time.
 Robyn has gained a wealth of experience on a wide range of construction projects throughout her career. She is a dedicated employee, and ensures that our clients receive high-quality services that meet and exceed their expectations. 
On each project, Robyn provides leadership to the Project Team and Key Field Staff. Her responsibilities include ensuring subs were compliant with our safety and insurance requirements, create and maintaining project budgets and schedules, preparing and tracking all subcontracts, purchase orders, change orders, and coordinating the paperwork for the job sites. Robyn is also responsible for submittals, close out documentation, and project software management. Other duties include obtaining plans, specifications, quality control reports, and changes to the project from the architect/engineers and processing, preparing, and coordinating the distribution of these documents to Subcontractors. In 2018 Robyn moved to Charleston, SC to work on the largest school Contract Construction has ever built, Lucy Beckham High School.  Robyn graduated from the College of Charleston with a bachelor's degree in Sociology. She now lives in Charleston with her daughter Olivia and their dog Boo. They enjoy outdoor activities, shopping, and cooking together.
---
email: rbyrd@contractconstruction.net
---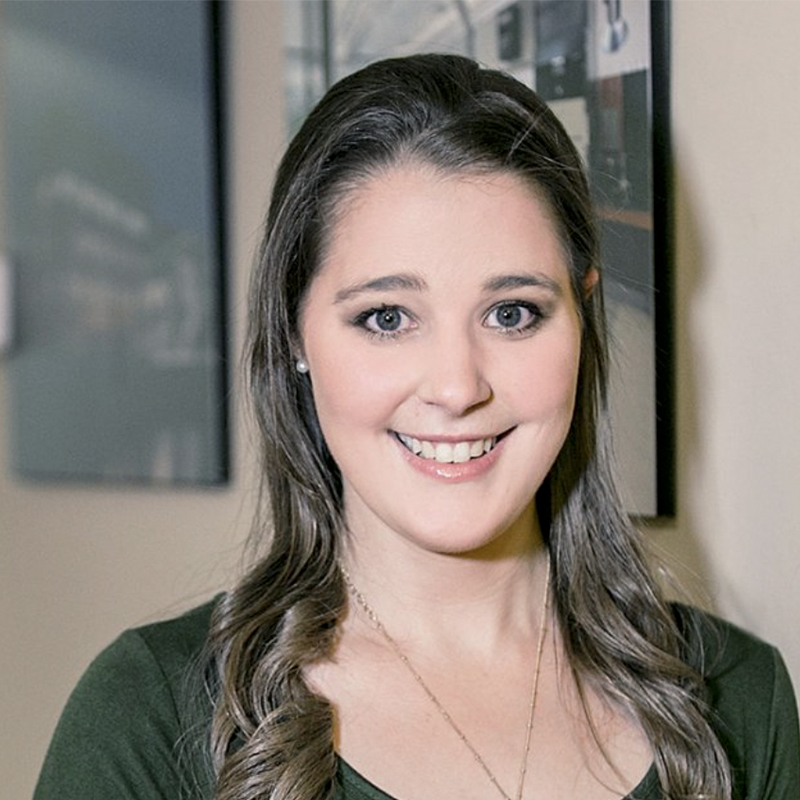 EMILY AMICK
Project Manager
---
Emily Amick started with Contract Construction in 2016 as an Assistant Project Manager and was promoted to Project Manager in 2020. She learned about the construction industry early on as a child as her father was a construction superintendent for 15 years and grandfather was a former superintendent for 20+ years. Emily is a 2015 graduate of Clemson University with a Bachelors of Science in Construction Science and Management. She came to Contract Construction with experience in the industrial construction industry as well as the automotive industry. When Emily is not working on projects she enjoys spending time hunting, fishing, riding four wheelers and spending time outdoors.
---
email: eamick@contractconstruction.net
---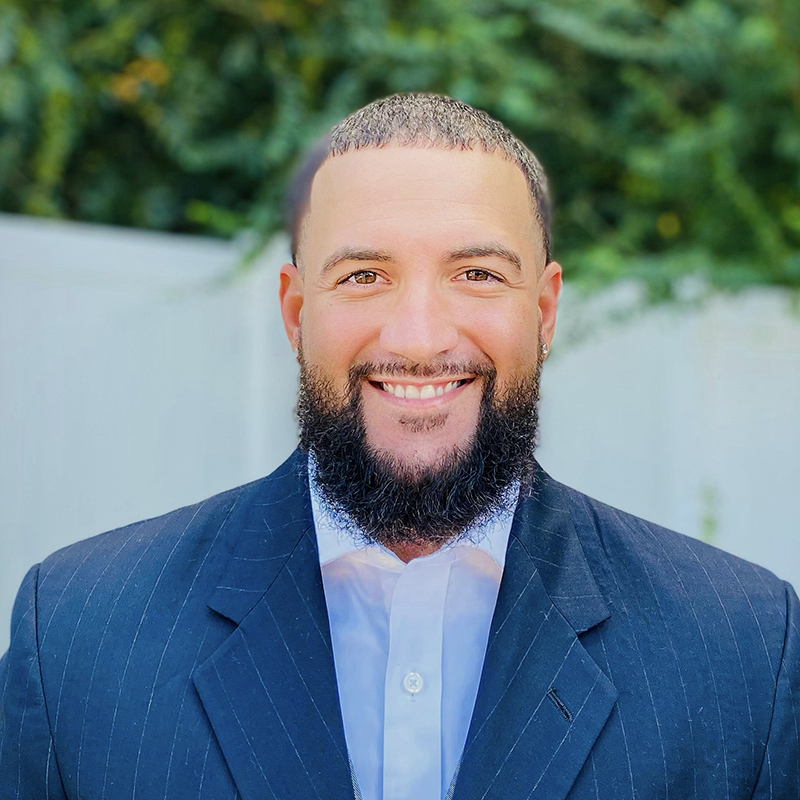 MICHAEL BATTLES
Project Manager
---
Michael Battles joined the Contract Construction team in 2022 and brings over 10 years of project management experience in the turf and sports surfacing industry. Michael is involved in all phases of construction with the Contract Construction team. As project manager, Michael's duties include: schedule adherence; coordinator of OAC meetings; timely facilitation of submittals, change orders and other contract documents; constant management of site logistics: and daily enforcement of safety guidelines to keep the public out of harm's way at a facility that is carrying out day-to day operations. His project experience includes recent projects for multiple NFL facilities, Division I universities, High Schools, and other sports complexes.  Michael was born and raised in Coraopolis, PA right outside of Pittsburgh where he attended Moon Area High School. Michael graduated from Edinboro University where he played college football and graduated with a Bachelor of Science in Sports Administration. He began working in the turf industry where he traveled all over the country installing fields. Michael loves working out and competes in CrossFit all over. He also enjoys music, traveling and coaching youth sports. Most importantly he loves spending time with his beautiful family; his wife Courtney, oldest son Brody, and two daughters Bailee and Haizel Rae.
---
email: mbattles@contractconstruction.net
---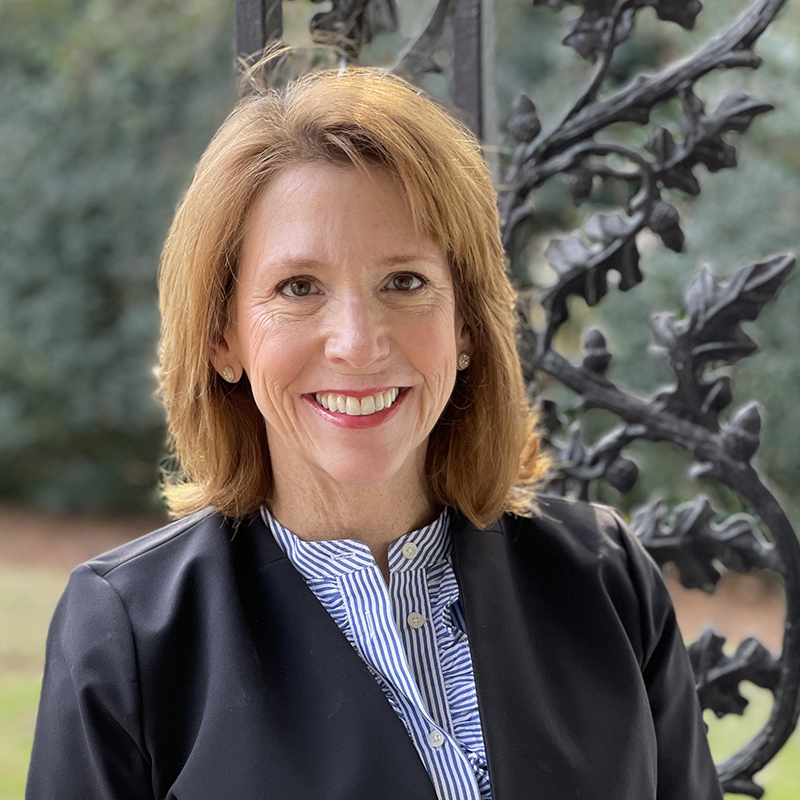 KELLY AUGENSTEIN
Client Relations Manager
---
Kelly Legare Augenstein joined the Contract Construction team in 2021 following a 15 year position as an administrator in a Columbia private school.  While there, Kelly became skilled at meeting the business needs of the school while maintaining a positive working relationship with faculty and parents.   Kelly's strengths lie in building long-term relationships to support our client's vision and creating a collaborative work environment between Contract Construction and our partners. Kelly graduated from Columbia College with a BA and lives in Columbia, SC with her husband Craig, USNA '87.  They are parents to LTJG Mary Legare Augenstein, USNA '18, Henry and Oscar.
---
email: Kelly@contractconstruction.net
---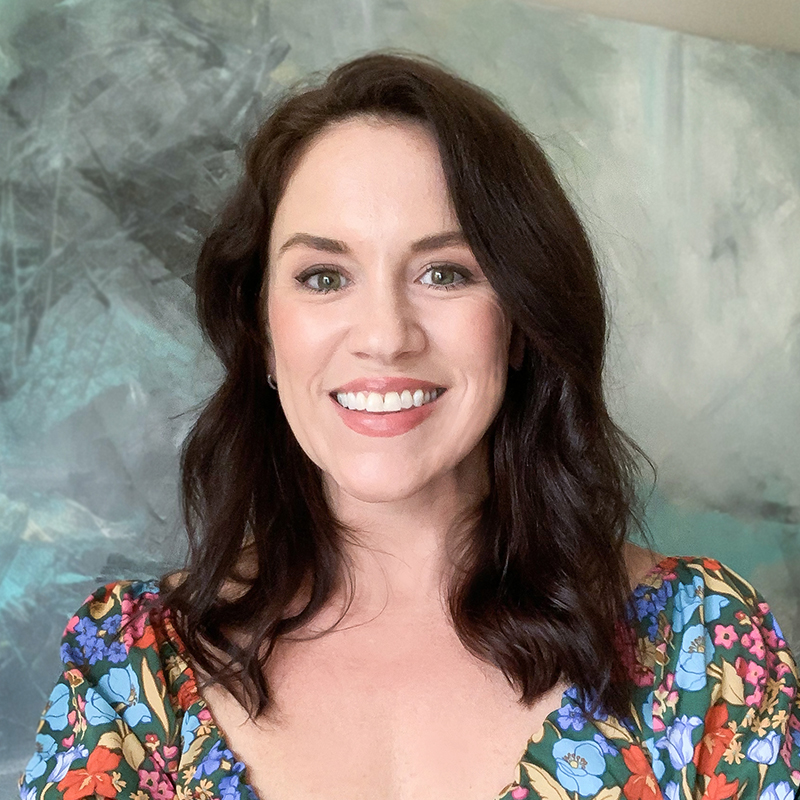 MARY BROOKE WADE
Marketing Coordinator & Graphic Designer
---
Mary Brooke Wade joined Contract Construction as Marketing Coordinator in 2018.  She has over 10 years of professional marketing experience in the fields of architecture and construction. Mary Brooke leads all marketing and graphic design efforts for the firm and is responsible for brand management, proposal and presentation development, marketing collateral, website design, and social media. She earned her Bachelor of Arts degree in Art Studio from the University of South Carolina in 2003. Mary Brooke resides in Greenville, SC with her husband Jared and their children Eliza, Hank, and Lucy.  She is an accomplished artist and loves painting in her spare time.
---
email: mbw@contractconstruction.net
---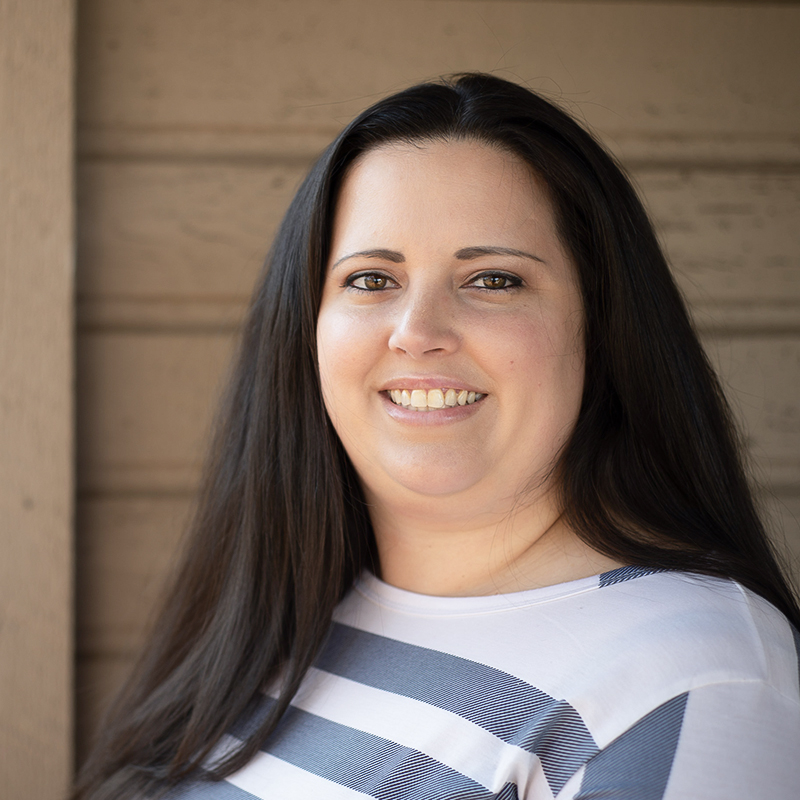 MISTY DRAFTS
HR Manager, AP/AR & Payroll
---
Misty Drafts has held many positions since beginning her career with Contract Construction back in 2005. With her earlier roles as a jobsite secretary on the Shandon Baptist Church Sanctuary project and administrative assistant within our main office, as CCI has grown over the years so has Misty's role with us. Now performing as our HR Manager and heading up various accounting functions within our Accounting Department with receivables and payables, Misty is familiar with all aspects of what goes into CCI performing a successfully ran project from start to finish with our very well put together teams. Misty resides in Lexington with her son Tyler.
---
email: mdrafts@contractconstruction.net
---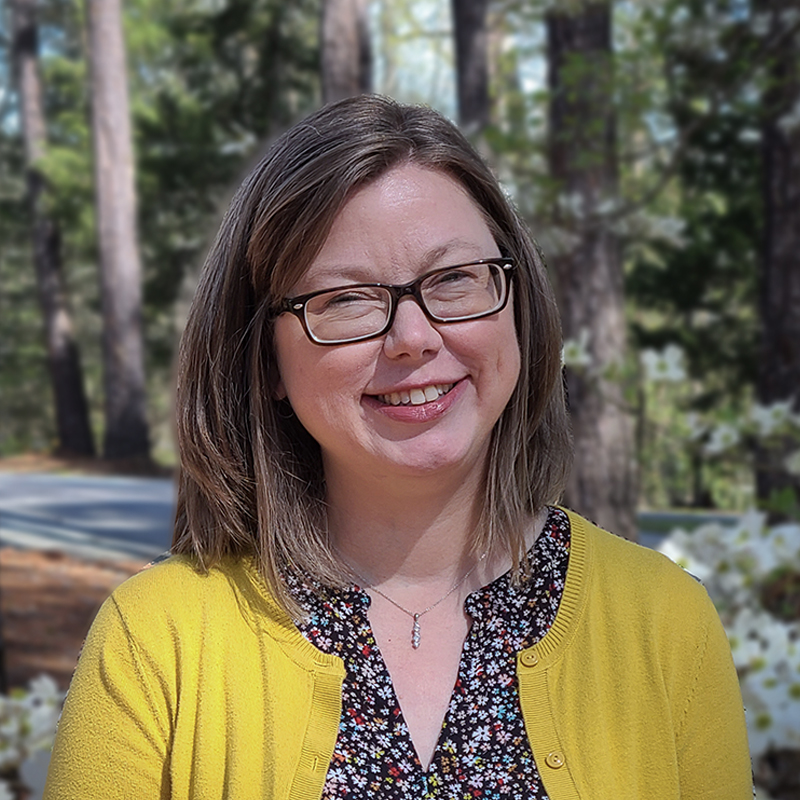 AMY FOX
Director of Accounting
---
Amy Fox joined Contract Construction in 2020.  She is the Director of Accounting and manages the various accounting functions within the company. Amy earned her Masters in Accountancy with Honors from the University of Georgia and her BS in Accounting from Presbyterian College.  She worked 6 years as a Certified Public Accountant in a regional accounting firm in the Upstate prior to homeschooling her children.  She resides in Lexington with her husband Chad and their three children, Eli, Isaac, and Rebekah
---
email: amyfox@contractconstruction.net
---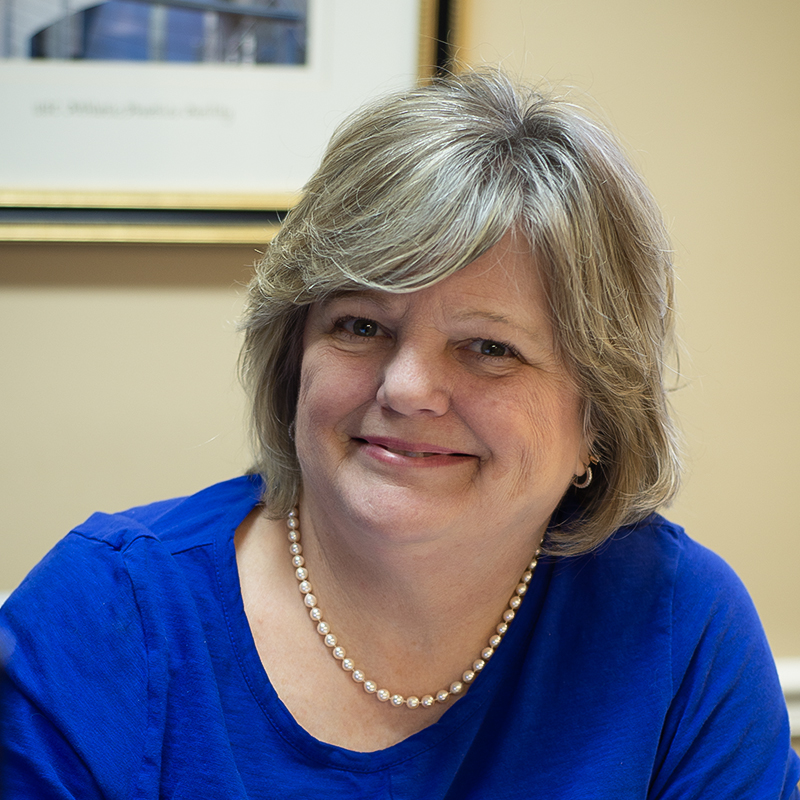 PHILOMA SKIPPER
Construction Coordinator II
---
Philoma Skipper has been in the construction industry for over 24 years. She brings valuable experience to the team as she assists with bids, close-outs, warranties and all other administrative duties from the project managers and superintendents. Philoma enjoys spending time with her rescued lab, Daegan, her cat, Hemingway and can be found helping civically with the annual Beach River Sweep on Broad River. In addition she is a member of the Friends of Congaree and enjoys backpacking, hiking, canoeing and participating in archeological digs.
---
email: pskipper@contractconstruction.net
---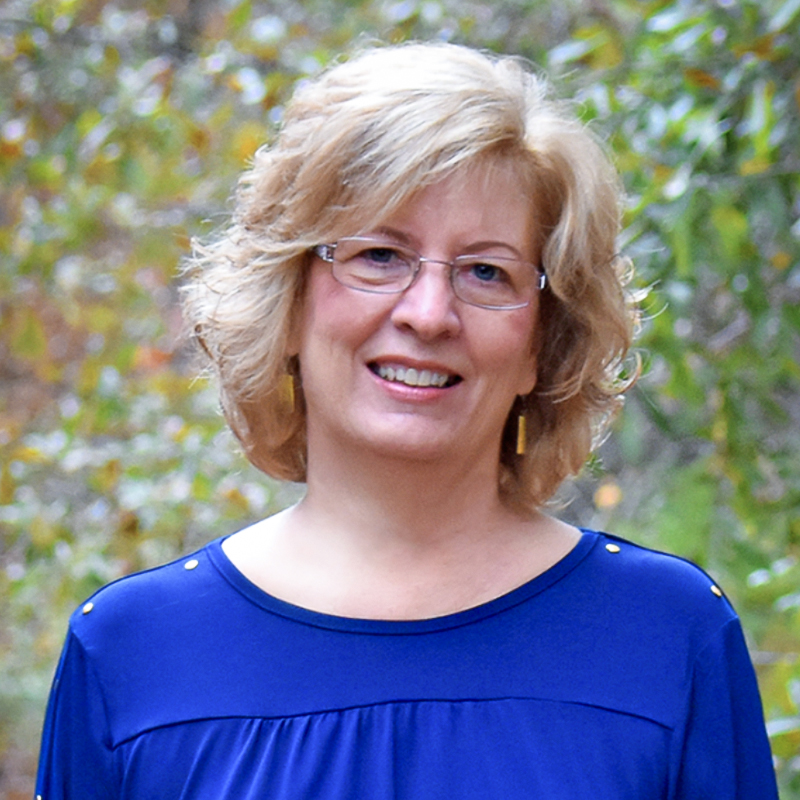 CHERYL YOUNG
Contract Coordinator
---
Cheryl Young joined Contract Construction in 2018 and brings over 15 years of experience in the construction field.  Responsibilities include preparing and tracking all subcontracts, purchase orders, change orders, and coordinating the corresponding paperwork from the main office to our key personnel on the jobsite. Cheryl also works closely with subcontractors to insure they are in compliance with our safety and insurance requirements and to coordinate the timely execution of contract documents, bonds and other relevant agreements. As an integral part of our project team, Cheryl prepares close out manuals including all warranty documents and operations & maintenance information. Other duties include the distribution of plans, specifications and geotechnical reports for use by Estimators, Project Managers and Subcontractors. Cheryl loves traveling and just being with her family which include her children, Meredith and Jonathan, three grandchildren and husband, Charlie.
---
email: cyoung@contractconstruction.net
---
WILL OWENS
General Superintendent & Safety Director
RYAN DRAFTS
Superintendent
BOB HAMMOND
Superintendent
SHANE MCMAHAN
Superintendent
PATRICK ANTONINO
Superintendent
MAJOR WALKER
Superintendent
CHRIS SEINAR
Superintendent
TRIPP HOLSTEIN
Superintendent
WYATT CAMPBELL
Assistant Superintendent
CHARLES CHAPMAN
Assistant Superintendent
PATRICK SEARCY
Assistant Superintendent