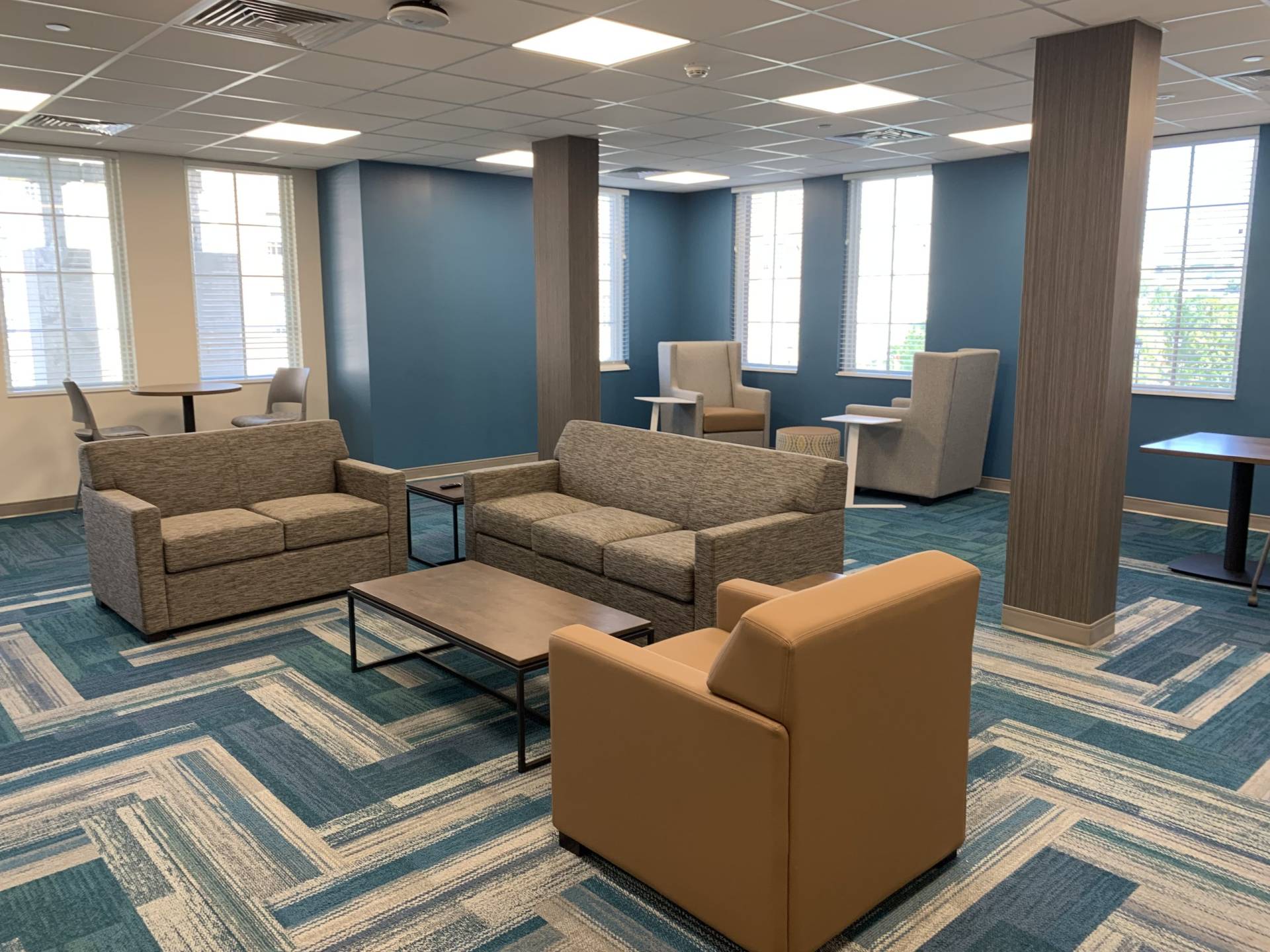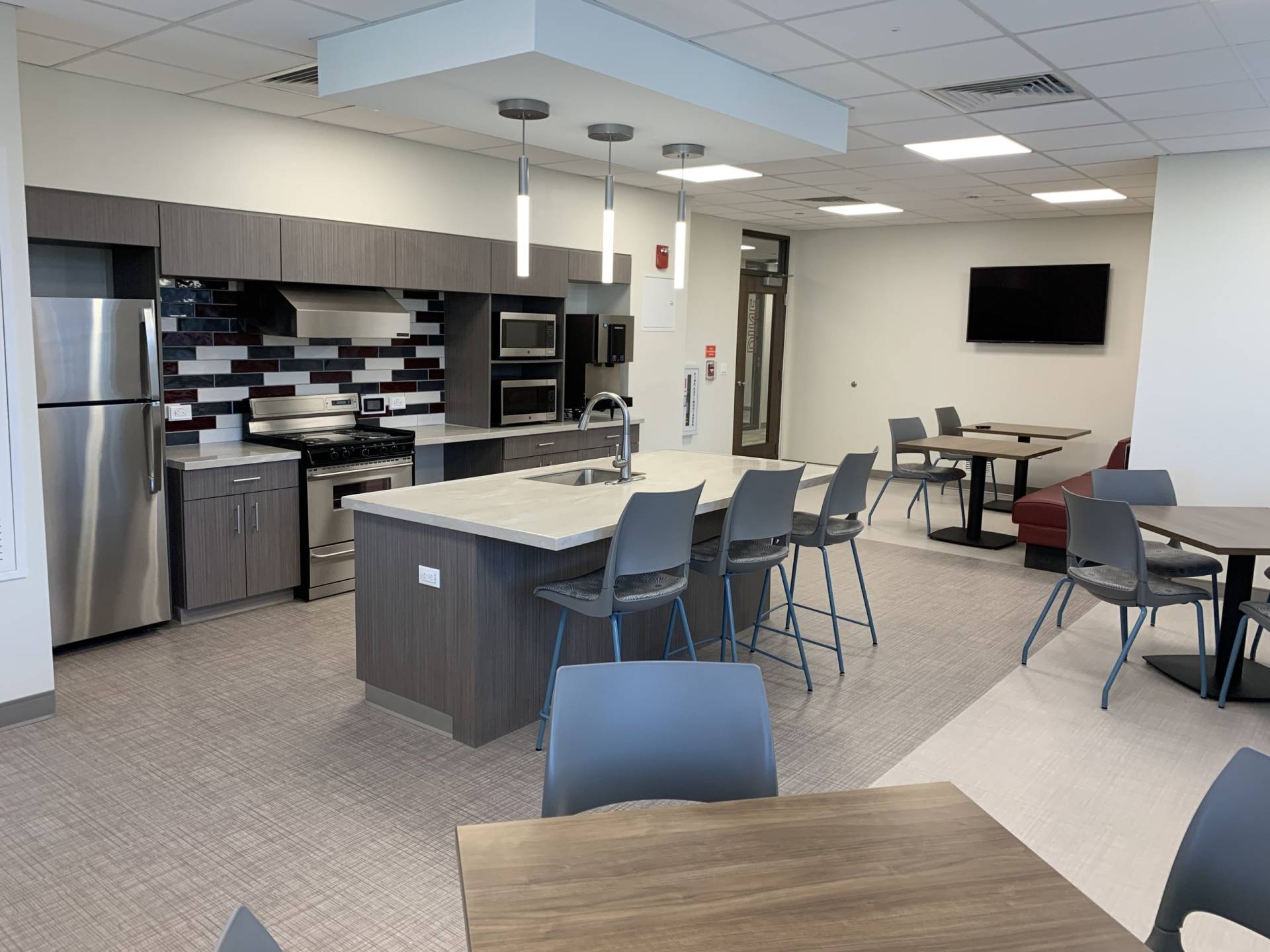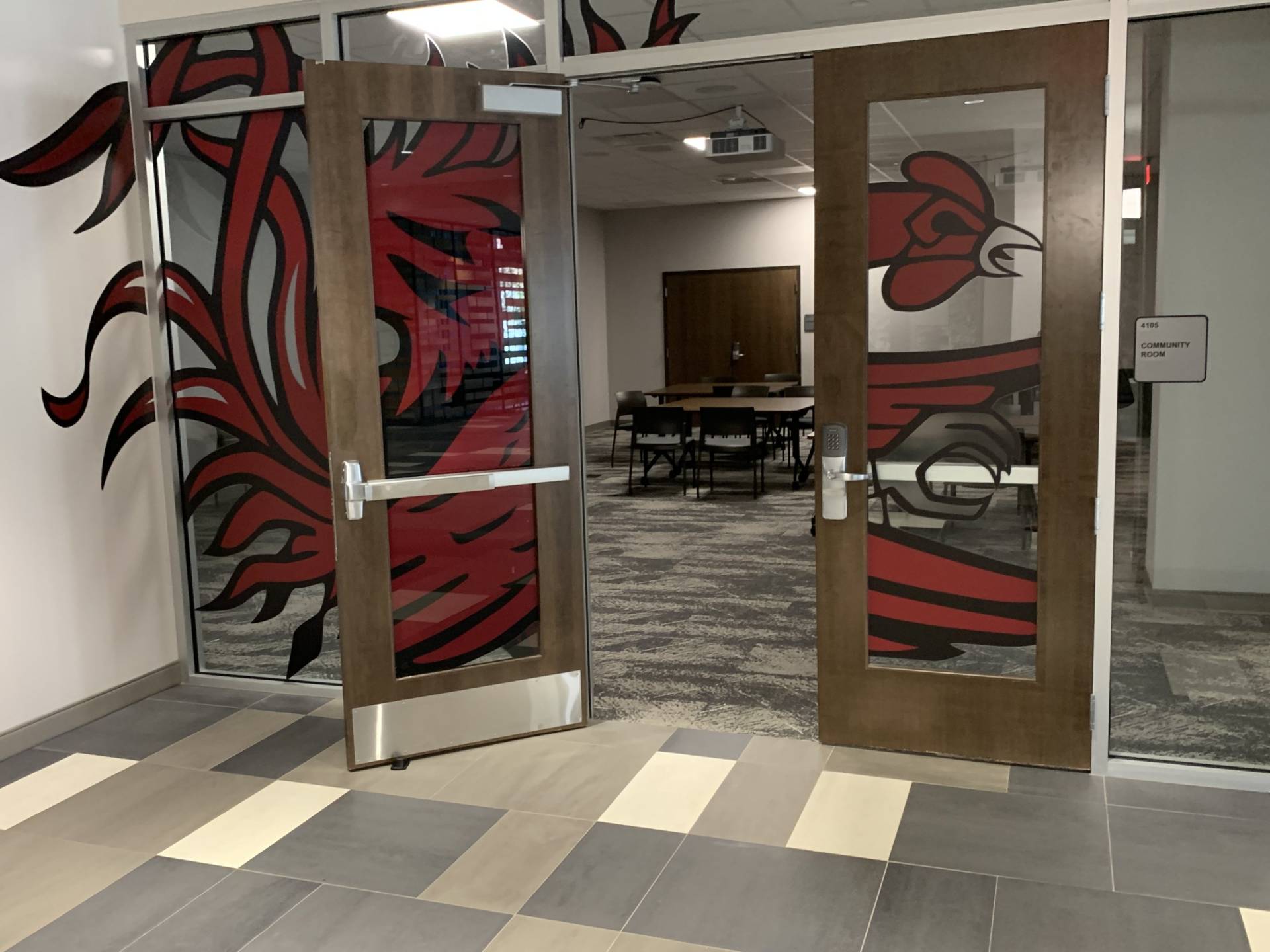 Contract Construction joined with the University of South Carolina to celebrate a grand opening ceremony for the new Campus Village student residential housing complex on Friday, Aug. 18.  The project is the largest construction project ever undertaken in the history of the University of South Carolina.
Located in the south region of campus, Campus Village is comprised of four state-of-the-art buildings housing a total of 1,800 student residents. Each building features innovative study and classroom spaces, community kitchens and suite or pod-style room options. Other features of Campus Village include:
Dining: Campus Village is home to The Pavilion, a nearly 14,000 square-foot dining hall (supported by more than 10,000 square feet of additional food preparation and serving space) featuring a wide variety of all-you-can-eat fare, including customizable pizza, Asian cuisine, vegan, and allergen-free options. The Pavilion seats 650 and is open to all USC students.
Retail: The Gamecock General Store sundry shop, a Jimmy John's sandwich shop and a Starbucks coffee accessible to the entire community is scheduled to open this fall.
Living-learning communities: Campus Village is home to several USC student living-learning communities, including Information, Design and Computing; Engineering and Computing; and Entrepreneurship and Innovation. USC is home to 13 living and learning communities, and they rank among the best in the nation.
Transportation: Enhanced shuttle service and easy pedestrian access encourage sustainable navigation to and from central campus. Additional campus parking within walking distance of Campus Village is available to students with automobiles.
"I'm delighted today to cut the ribbon of a much-needed housing facility for our undergraduate students. The impressive Campus Village complex reflects the growth and future potential of USC, addresses the needs of our students and further strengthens their overall college experience," said USC President Michael Amiridis.