A Legacy of delivering quality product on

time & budget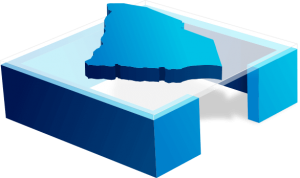 Since 1984, Contract Construction has served the Carolinas with superior service and skill. Our staff has consistently been able to deliver on timely bidding and careful planning so that we produce efficiently and economically without excessive administrative costs. Deeply involved in the community, we strive to continue to construct the Carolinas.
years
of experience
combined
CONSTRUCTING

the carolinas
Our expansive portfolio gives us the diversified experience to accommodate your project, meet deadlines, and effectively manage budgets. We've left a large footprint in South Carolina and we proudly continue to serve the SC community and beyond.

Building schools since 1984 has been our past time. We're proud of both the finished product and the profit-savings that we've been able to afford our partners in education.

From stadiums to community parks, coaches' offices and practice facilities, we have worked in conjunction with many different teams to meet expectations.

Our efficiency and ability to keep deadlines–all while staying on budget– has made us a trusted and reliable choice for government projects that are both large and small.

With attention to detail and over 35 years of expertise, we have cultivated a habit of meeting and exceeding expectations on our commercial projects in SC.
We have over 34 years of experience with the following :
Our experience completing construction projects from minor renovations to state-of-the-art facilities makes us unsurpassed in the K-12 and post-secondary education and athletic facilities market as well as government and other public facilities. 
From renovating elementary and high school education facilities, to construction of public university student housing, our background is diversified and our expertise is strong which make us the most reliable contractor in the market.
Delivering exquisite facilities all while managing tight budgets and unforgiving schedules is the trademark of success.
WE GIVE BACK TO OUR COMMUNITY
Through volunteering our time and resources, we believe our strongest investment is in our local communities.
Promising solid support from the

ground up
PUBLISHED BY THE ASSOCIATION FOR CAREER AND TECHNICAL EDUCATION ACTEONLINE.ORG January, 2018 By Meghan McPhail Building Opportunities in the Construction Industry…
BY JOSH KENDALL jkendall@thestate.com February 13, 2018 02:13 PM South Carolina's $50 million football operations building is on schedule to be done…
Columbia, SC, May 25, 2107 Richland County Public Library is one of the recipients of the 2017  National Medal for Museum…

Get In

Touch
Want us to get working on your next project?
Please contact us for more information.